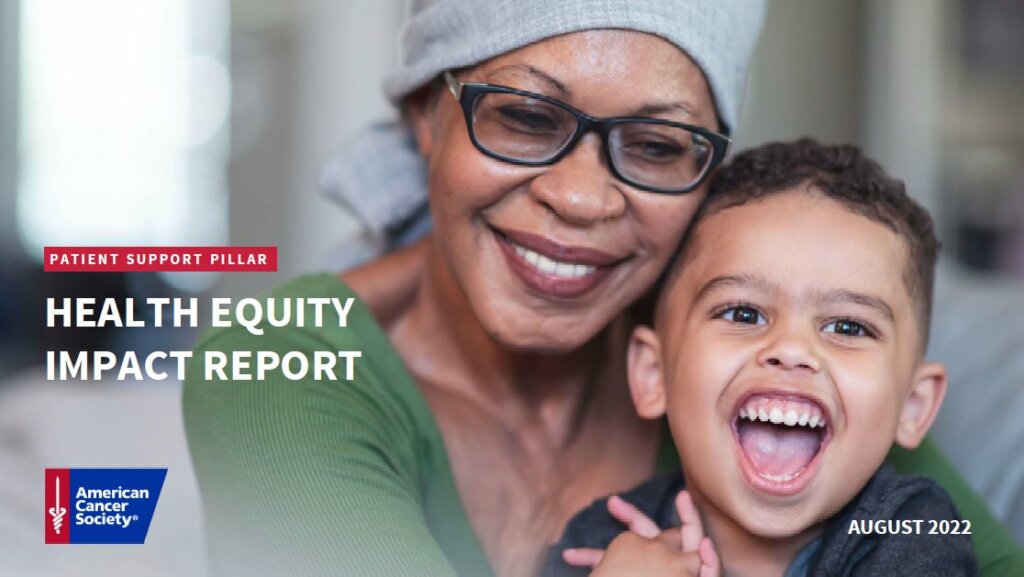 Check Out the Health Equity Impact Report
The WWHF is a community partner on two projects aimed at improving cancer disparities across Wisconsin. These projects were created by a transdisciplinary group, the Community & Cancer Science Network (CCSN), to explore and solve these preventable differences in breast and lung cancer.
We want to share with you the American Cancer Society's first-ever Health Equity Impact Report. This report is a compilation of ACS's milestones, lessons learned, key performance indicators and more from across the nation, as well as internationally. It is an inspiring report!
CCSN Team Member and MQI Project Manager, Kelly Hackett shared, "All the CCSN projects were featured in this report. The pages are not only a great overview, but also being featured in this report demonstrates how innovative the projects are, to be picked out of so many other national and international options that the ACS is working on!"
The Community and Cancer Science Network is featured on pages 24 and 25 in the pdf below. We are thrilled that ACS recognizes the collaboration and dedication of everyone involved in CCSN!
Check the pdf out below! Or download the pdf here.