HEALTHCARE PROFESSIONALS
Become a First Breath Provider!
First Breath is Wisconsin's free program to help people make positive changes to their tobacco, alcohol, and substance use during pregnancy & beyond!
Healthcare and social service staff are trained to use the Ask, Advise, and Refer model to connect their patients with First Breath. First Breath Health Educators provide comprehensive 1:1 services.
Complete our Online Training
Complete our online training (50 minutes) to become an official First Breath Provider.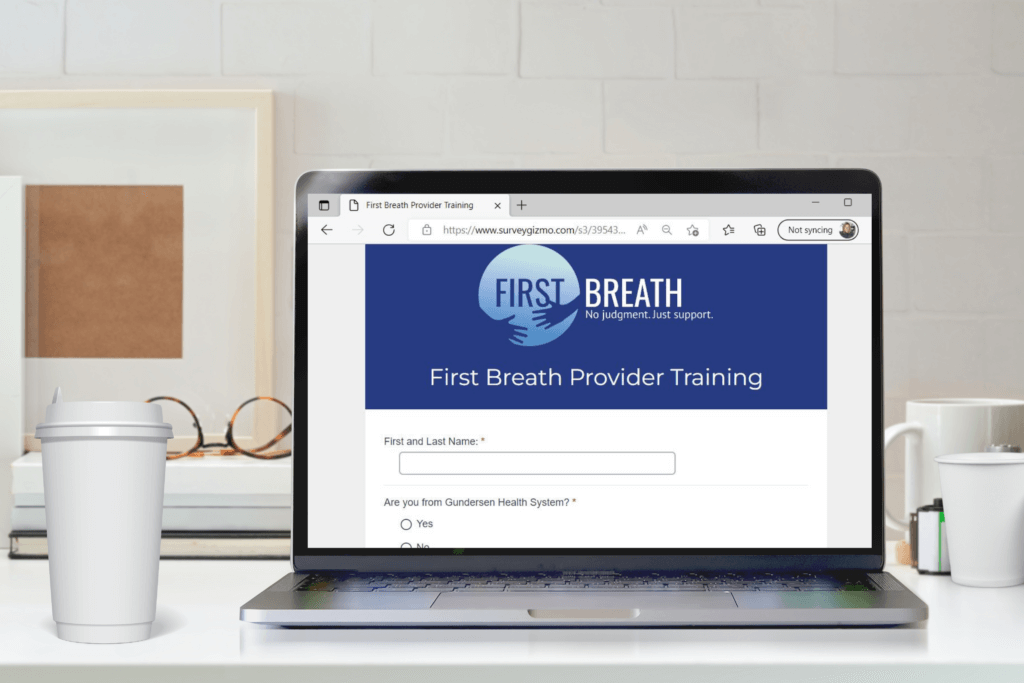 Questions?
Call 608-251-1675, EXT. 125 or email: firstbreath@wwhf.org
First Breath Provider
Resources
Resources and Tools
Provider Toolkit
Validated Screening Tools
Training
Published Articles
A Randomized Controlled Trial…
Addressing Postpartum Smoking…
Cost-Effectiveness of Stop Smoking Incentives…
Newsletter
Quarter 3: September 2023
Reports
2022 First Breath Annual Provider Survey Summary
2022 Participant Advisory Group Summary Report
2022 Community Engagement Assessment Report
First Breath Substance Use Expansion 18m Pilot Project Report
Success & Inspiration Stories
Stories from our participants!
Staff Contacts
Rebecca, MS, LPC, TTS, CRS
Program Manager
STATEWIDE TEAM
Moranda Medina-López, TTS
Bilingual Maternal & Child Health Educator & Community Outreach Coordinator
Kalin Biersach, AA, SAC-TT
Maternal & Child Health Educator
North West Wisconsin
Lategra Kimmons, MS, TTS
Maternal & Child Health Educator
Greater Milwaukee
Angie Biersach, MA, CCLS, CFLE, CIMI
Maternal & Child Health Educator
Greater Milwaukee