HEALTHCARE PROFESSIONALS
Become a First Breath Provider!
First Breath is Wisconsin's free program to help pregnant, postpartum, and caregiving individuals become tobacco free. Healthcare and social service staff are trained to Ask, Advise, and Refer smokers to the Wisconsin's Women's Health Foundation (WWHF). First Breath Quit Coaches, staff of the WWHF, provide tobacco cessation counseling.
Complete our Online Training
Complete our online training (20 minutes) on the Ask-Advise-Refer model to become official First Breath Providers.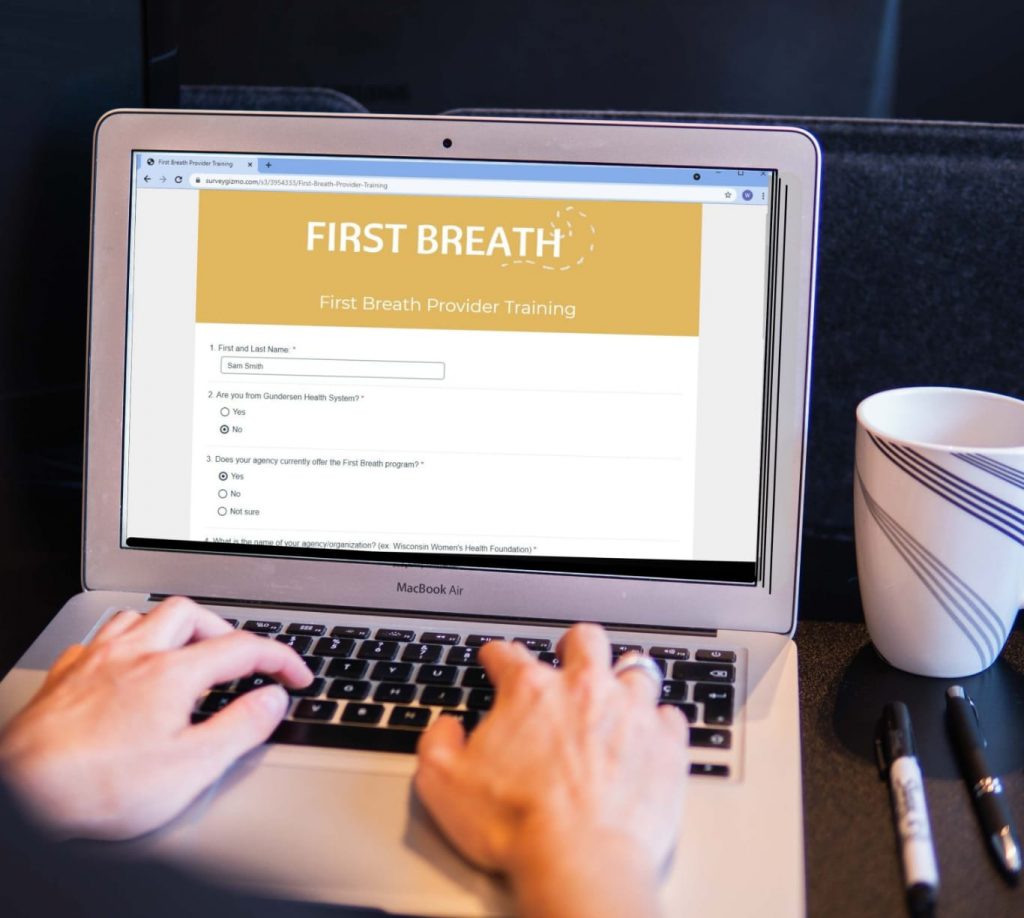 First Breath Provider
Resources
Resources and Tools
Provider Resources
Client Resources
Training
Published Articles
Newsletter
Annual Report
Staff Contacts
Lauren Lotter, MCH Program Operation Manager
STATEWIDE TEAM
Hattie Griggs, MSW, APSW, TTS,
Maternal & Child Health Program Coordinator
Moranda Medina Lopez, TTS
Bilingual Maternal Health Educator & Community Outreach Coordinator
Felicia Fairfield, MS, CTTS
Enrollment Specialist
Tameka Bogguess, AAS, CLC, CTTS
Maternal & Child Health Educator
Southeast Wisconsin
Amanda Brenden, MSW, CTTS
Maternal & Child Health Educator
Northwest Wisconsin
Alex Harruff
Maternal & Child Health Educator
South Central Wisconsin
Lategra Kimmons
Maternal & Child Health Educator
Greater Milwaukee
Greer Nelson, NCTTP, CRS
Maternal & Child Health Educator
North Central Wisconsin
Rebecca, MS, CIRS, TTS
Maternal & Child Health Educator
Northeast Wisconsin