HEALTHCARE PROFESSIONALS
Become a First Breath Provider!
First Breath is Wisconsin's free program to help people make positive changes to their tobacco, alcohol, and substance use during pregnancy & beyond!
Healthcare and social service staff are trained to use the Ask, Advise, and Refer model to connect their patients with First Breath. First Breath Health Educators provide comprehensive 1:1 services.
Complete our Online Training
Complete our online training (50 minutes) to become an official First Breath Provider.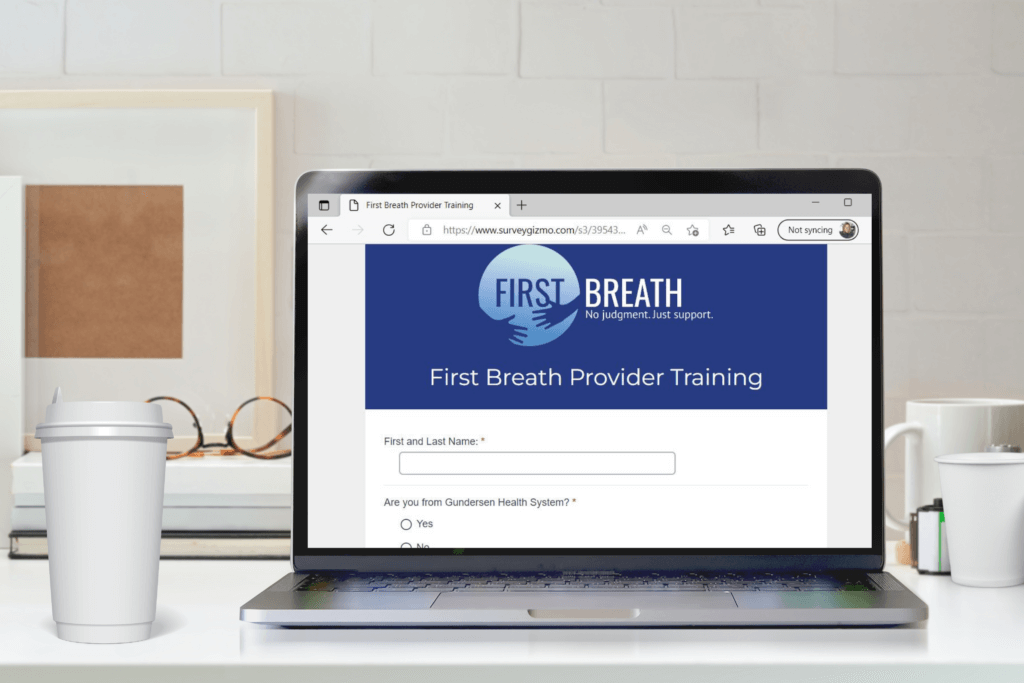 Questions?
Call 608-251-1675, EXT. 125 or email: firstbreath@wwhf.org
First Breath Provider
Resources
Resources and Tools
Provider Toolkit
Training
Published Articles
Newsletter
Reports
Success & Inspiration Stories
Staff Contacts
Rebecca, MS, CIRS, TTS, Program Manager
STATEWIDE TEAM
Hattie Griggs, MSW, APSW, TTS,
Maternal & Child Health Program Coordinator
Moranda Medina Lopez, TTS
Bilingual Maternal & Child Health Educator & Community Outreach Coordinator
Greer Nelson, NCTTP, CRS
Maternal & Child Health Educator
North Central Wisconsin
Lategra Kimmons, MS, TTS
Maternal & Child Health Educator
Greater Milwaukee
Tameka Bogguess, AAS, CLC, CTTS
Maternal & Child Health Educator
North Central Wisconsin
Jill Roehl, AS, SAC-IT
Maternal & Child Health Educator
South Central Wisconsin