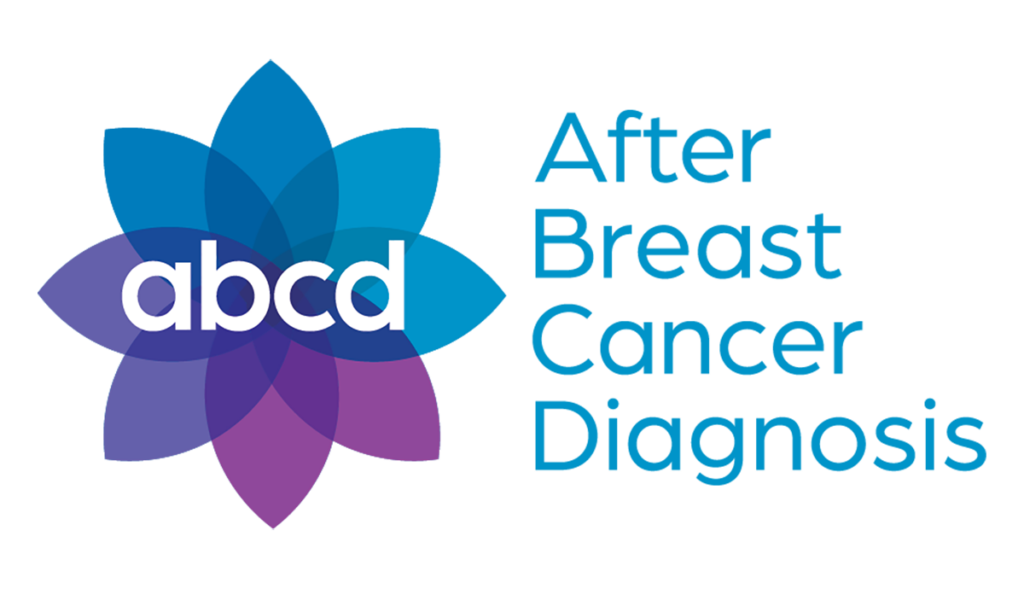 We're always learning too!
Staff from ABCD After Breast Cancer Diagnosis joined a recent WWHF staff meeting to share about the work they do. We deeply appreciate the ABCD Executive Director, Ellen, and many of her team, who spent time educating our staff. A large majority of the WWHF staff didn't realize this free, support resource existed!
What is ABCD After Breast Cancer Diagnosis?
Here's what our team learned:
The ABCD team offers free, customized, one-to-one emotional support to anyone impacted by a breast cancer diagnosis. They understand that many questions, fears, and feelings arise after a breast cancer diagnosis. It doesn't matter where in the process you are – even if it's years after you're cancer-free.
They match anyone with a breast cancer diagnosis (before, during, or any time after treatment) with a professionally-trained Mentor/breast cancer survivor who not only shares a similar diagnosis and treatment but whose age, life stage and interests closely align with yours.
Here's how it works:
Share about your breast cancer diagnosis and treatment, what's on your mind right now, and what you're looking for in a Mentor.
Get matched with one of ABCD's 300 professionally trained Mentors who has similar life and breast cancer experience.
Your Mentor will reach out to you by phone. Together, you'll decide when and how often you'd like to connect.
Decades of research indicate that patients who take advantage of non-clinical support like ABCD's customized, one-to-one support are more likely to finish treatment, have improved survival rates, show a reduced risk of recurrence, and report experiencing less distress, healthier social relationships, and an improved quality of life.

National Cancer Institute, Office of Cancer Survivorship and National Coalition for Cancer Survivorship
Commonly Asked Questions
Can my partner get support too?
ABCD provides emotional support to anyone impacted by a breast cancer diagnosis. We have trained Friends & Family Mentors – a spouse, sibling, friend – who have supported someone going through breast cancer who are ready to help others.
What information do you need about me to make a match?
We'll gather basic information about you and your breast cancer diagnosis. We'll match you with a Mentor who has similar personal traits, family dynamics and breast cancer type. We'll ask you what's the most important thing you'd like to talk to your Mentor about, and we'll make a meaningful match.
How quickly will I be matched?
Once you've talked with a Match Specialist, and shared information about yourself, your diagnosis and the most important thing you'd like to talk to a Mentor about, we are able to match you within 48 business hours.
Support for underserved markets
African American Outreach Programming
This outreach program seeks to reduce breast cancer morbidity and mortality among black women who reside in high-risk neighborhoods of Milwaukee's inner city. ABCD and Nurses Affecting Change focus on providing breast health and breast cancer risk management education and support to the mothers, sisters, daughters, nieces and other family members of women who have experienced breast cancer firsthand. For more information, please contact Bonnie Anderson at (414) 745-4684.
Learn more at abcdbreastcancersupport.org/get-support