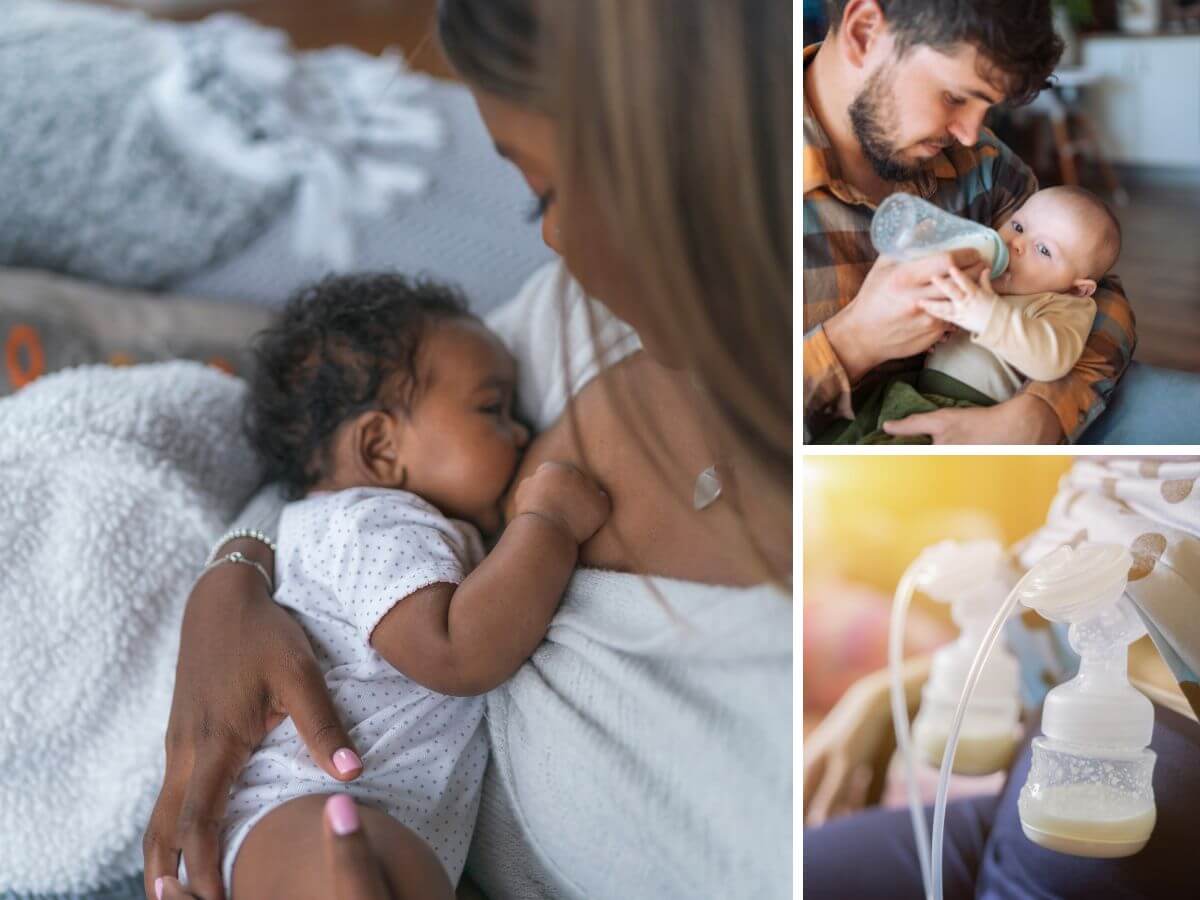 National Breastfeeding Month
August is National Breastfeeding Month, a time dedicated to raising awareness about the importance of breastfeeding and promoting support for all parents and caregivers who choose to breastfeed/chestfeed their infants.
While we celebrate the significance of breastfeeding we also acknowledge the need for inclusivity and diverse support systems. Everyone needs to be valued, informed and empowered on their breast/chest feeding journey
Benefits:
Breastfeeding provides numerous benefits to both the baby and the breastfeeding parent. It establishes a strong bond between the caregiver and the infant, enhances the baby's immune system, and reduces the risk of certain health conditions. For the breastfeeding parent, it can aid in postpartum recovery and reduce the risk of certain illnesses.
RESOURCES AND SUPPORT
Breastfeeding resources
The following websites include resources that help support breastfeeding and human milk feeding efforts.
Academy of Breastfeeding Medicine | Brings medical doctors together to promote, protect and support breastfeeding around the world.
American Academy of Pediatrics: Breastfeeding | Provides recommendations, guidelines and resources to health care professionals working with breastfeeding families.
CDC (Centers for Disease Control and Prevention): Breastfeeding | Includes data and statistics, guidelines and recommendations, and more.
U.S. Breastfeeding Committee | Brings organizations together to promote, protect and support breastfeeding across the country.
Well Badger Resource Center | Offers a one-stop connection to community, social, health and government programs.
Wisconsin Association of Lactation Consultants | Offers support and education to lactation consultants, as well as supporting breastfeeding initiatives.
Wisconsin Breastfeeding Coalition | Works to promote, protect and support breastfeeding in Wisconsin.
Mother's Milk Bank of the Western Great Lakes | Serves families in Wisconsin and Illinois by collecting, pasteurizing and dispensing donor human milk to premature babies and pediatric patients.
Breastfeeding programs
The following Division of Public Health programs and initiatives support breastfeeding and human milk feeding efforts in Wisconsin.
Maternal and Child Health Program (Title V) | Program that strives to improve the health and well-being of mothers, infants, children, and youth, and their families. This includes children and youth with special health care needs.
Nutrition, Physical Activity, and Obesity: Breastfeeding Initiatives | Program that offers resources to assess and implement breastfeeding supports and practices.
Wisconsin WIC Program: Breastfeeding | Program that offers breastfeeding support to participating families.
Mobile Apps
There are several mobile apps designed to support parents and caregivers with various features such as tracking feedings, pumping sessions, diaper changes, growth progress and providing educational content. Here are some popular examples:
Baby Feed Timer (iOS, Android)
This app is designed to track feeding progress (when and how long your baby feeds and on which side) with simple buttons—and it also tells you when to nurse next and which side to offer first. With its neutral language, the app is friendly to breastfeeding and chestfeeding parents alike.

Baby Tracker: Nursing (iOS, Android)
Allows you to track breastfeeding sessions, diaper changes, sleep patterns, and growth measurements. It also includes a timer and reminders for feedings.

LactMed (iOS, Android)
Provides evidence-based information about medications and their compatibility with breastfeeding. It helps nursing parents make informed decisions about medication use.

Pump Log (iOS, Android)
Helps breastfeeding parents keep track of pumping sessions, including date, time, duration, and the volume of milk expressed.

Feed Baby (iOS, Android)
Tracks breastfeeding, bottle-feeding, pumping, diaper changes, sleep patterns, and growth progress. It also features a built-in growth chart.
Sprout Baby (iOS)
If you're breastfeeding, you'll enjoy the tools for tracking feedings, summaries that identify patterns, and the ability to share data across devices.

BabyTime (iOS, Android)
Helps you track breastfeeding, bottle-feeding, diaper changes, sleep, and growth. It also offers a reminder feature for feeding times.

Breastfeeding Central (iOS)
Provides breastfeeding tips, information, and videos to help parents overcome common breastfeeding challenges.

Medela Family Baby Tracker (iOS, Android)
Works with Medela breast pumps, offering personalized pumping sessions, tips, and resources for breastfeeding support.

Baby Breastfeeding Tracker (iOS, Android)
A simple app for tracking breastfeeding sessions, diaper changes, and sleep patterns.
Before using any app, it's essential to read reviews and ensure that the app meets your specific needs. Additionally, remember to prioritize your data privacy and security by checking the app's data collection practices.