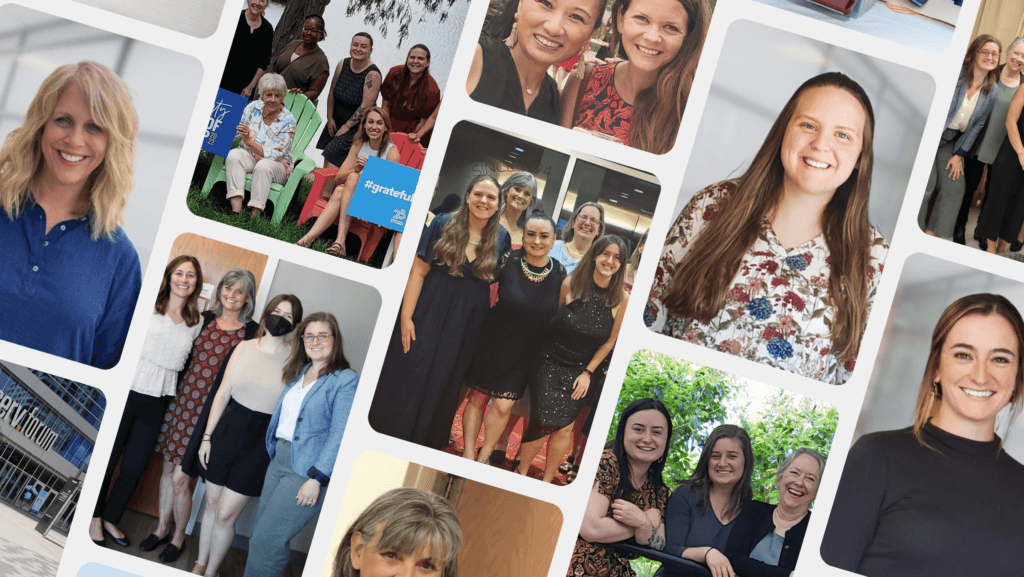 Staffing and Growth!
Meeting the Needs of Wisconsin women and families
Over the past several years, the Foundation's programs have grown and expanded in both volume and complexity. While it has been exciting to see the fruits of our collective labor and the impact of our work, it also means we need increased staffing capacity to support and sustain this growth!
We are so happy to announce that two of our current team members – Rebecca and Lauren – have taken on new roles on WWHF's Management Team.
Staff & New Management Roles
Lauren Lotter has been with the WWHF since 2015. She has worn many hats including program assistant, training and technical assistance coordinator, and operations manager supporting both the First Breath and Well Badger programs.
She has recently accepted the Well Badger Program Manager role, where she will continue to lead our talented Information & Referral Specialists team and oversee Well Badger's core work plans and operations.
Lauren earned a BS in Community Health Education in 2015 and is a Certified Health Education Specialist (CHES).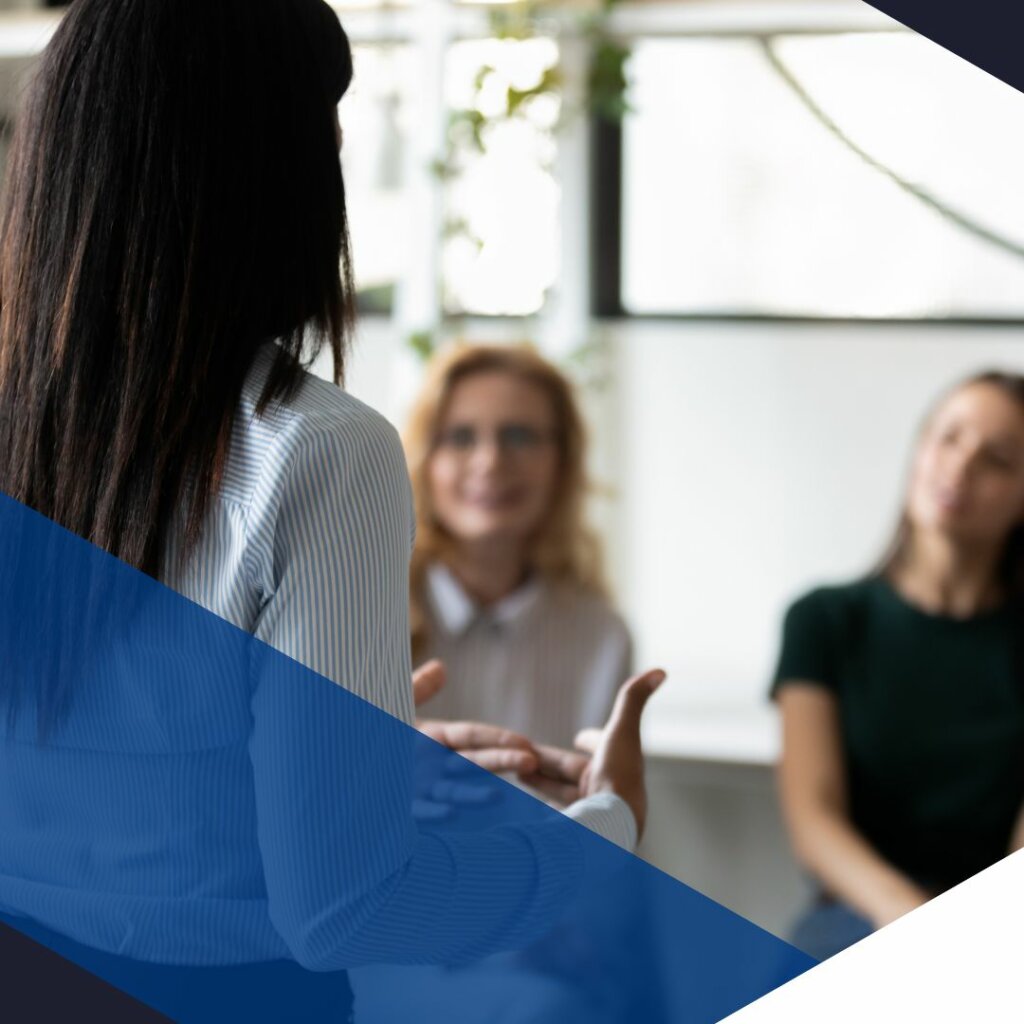 Rebecca joined the Foundation in 2014 as a First Breath health educator, where she provided high-quality services to participants in Northeast Wisconsin and mentored other Health Educators.
This summer, she was promoted to First Breath Program Manager. Rebecca will oversee First Breath's large network of sites and providers, monitor our work plans, and provide support the awesome Health Education Team.
Rebecca has close to twenty years of experience in mental health and substance use. She earned a BA in Psychology in 2003 and an MS in Professional Counseling in 2015 and holds three key certifications: Tobacco Treatment Specialist, Substance Use Disorder Counseling, and Screening, Brief Intervention, and Referral to Treatment (SBIRT). Before joining the WWHF, she worked as a professional counselor in the community–based clinics and school-based settings, was an HIV/STI prevention specialist, and was a treatment counselor/case manager.
Director of Programs, Kristine Alaniz, is very optimistic about these staff changes. She shared, "We are beyond thrilled to welcome Lauren and Rebecca into their new roles. They are both smart, talented professionals with unique experiences and skill sets that will benefit our programs and the WWHF as a whole. I've worked with Rebecca for eight years and Lauren for seven and have witnessed firsthand the caliber of their work. I know both women will thrive in their new leadership roles."
Welcome New Staff
We are also excited to welcome three new individuals to our direct service teams. Anna Lavender and Elise Leeder have been hired as Health Resource Specialists for the Well Badger Program. Jill Roehl has been hired as a Maternal and Child Health Educator for the First Breath program.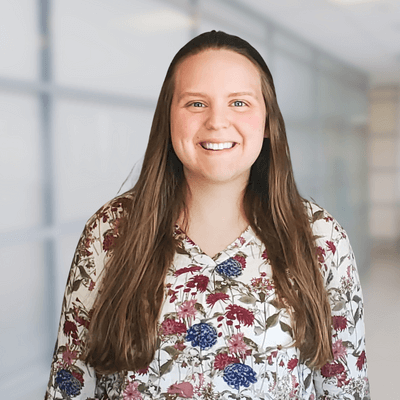 Anna Lavender | Well Badger team
Anna is a 2021 graduate from Luther College and earned a BA in sociology with minors in women and gender studies and Spanish. During her time in college and in the year following, Anna has served in a variety of health care and social service settings such as group home facilities, food banks, and social service consulting agencies. Her most recent experience is as a Support Broker in the Dane county area where she obtained experience working with adults with long-term disabilities. Anna came to WWHF to continue her passion for promoting accessible health care options to underserved communities.
"I am thrilled to be a part of the WWHF team and to help contribute to the amazing things they are already doing for our community and state. I am hoping to both draw on my existing knowledge of resources and gain a deeper understanding of how to serve those in Wisconsin with health care needs."
Anna, Well Badger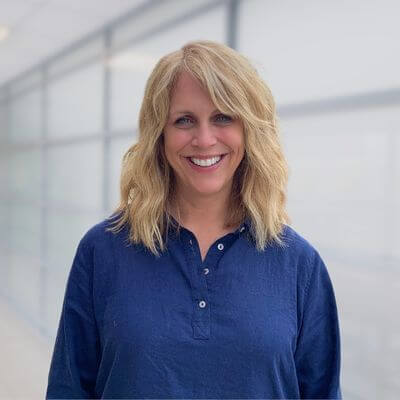 Jill Roehl | Maternal & Child Health Educator
Jill is a 2022 graduate of Blackhawk Technical College, earning an AS in Substance Use Disorder Counsel and a Technical Diploma in Substance Abuse Education. She holds a Substance Abuse Counselor in Training (SAC-IT) license from the State of Wisconsin. She is currently enrolled in the undergrad program for her BSW at Aurora University.
Jill has worked in the field of substance use in several areas and is looking forward to continuing with the First Breath program. She is excited to help pregnant and postpartum women in their goals to reduce or discontinue using substances and live their best lives for themselves and their children.
"I am very excited to be a part of the First Breath Program. I am honored to be a part of an organization that is so needed in the community. I hope that I can make a difference to people who are seeking support and encouragement in making positive life changes for themselves and their children."
Jill, First Breath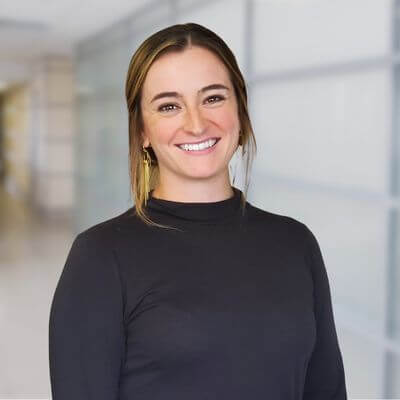 Elise Leeder | Well Badger team
Elise is a 2021 graduate from UW-Madison with a BS degree in Environmental Science, focusing specifically on Environmental Health, and a certificate in Global Health. She is particularly passionate about women's health and is excited to learn about and gain more experience in that sector. Previously over the last two years, she has worked in direct patient care and is excited to transition to a role focusing on prevention and health resource access.
Her other passions include hiking in state and national parks as well as biking around the local Madison area. Additionally, she loves listening to live music, watching reality television, and baking chocolate chip cookies for her friends and family.
"It is incredible to work for an organization in which every single employee is passionate about what they do and is an integral part of the team that makes a true difference in people's lives and in the community." Elise, Well Badger